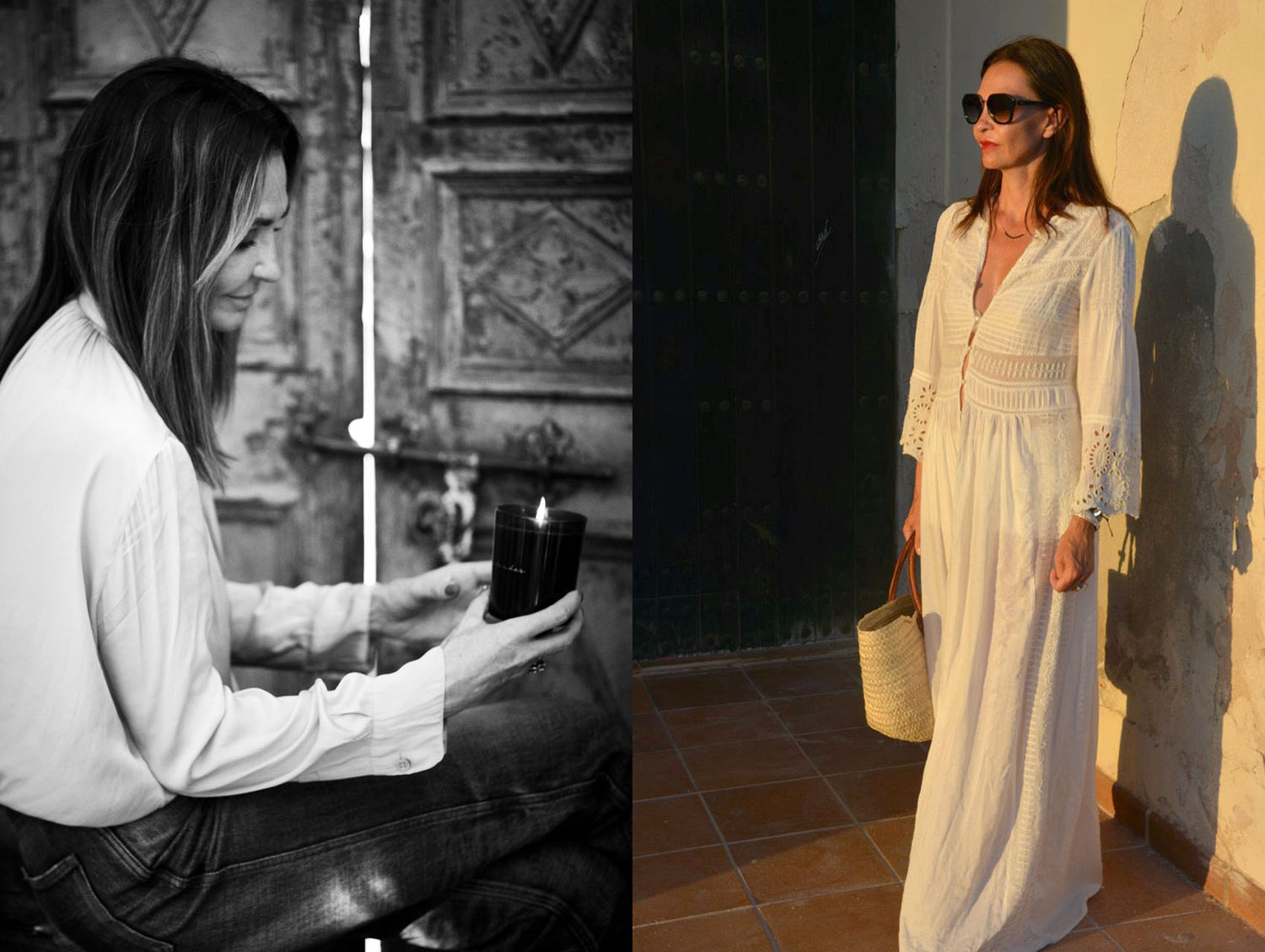 Nathalie Pouille-Zapata is a French interior designer, restaurant owner and world traveler. She has channeled her travel experiences into a unique collection of scented candles, an intimate olfactory journey.
Nathalie embodies a form of joyful luxury, natural elegance and casual chic that the world has called "effortless chic". 
"With Les Vagabondes, I wanted to express a kind and optimistic approach to life. Each fragrance captures the magic of an emotion, a place, a moment close to my heart" said Nathalie. 
Les Vagabondes, the wanderers, bring joy to your home by inviting you to start your own voyage for the senses. When experiencing our candles, we want you to imagine the scent as a color, a shape, a music or a person.